Gable Cabin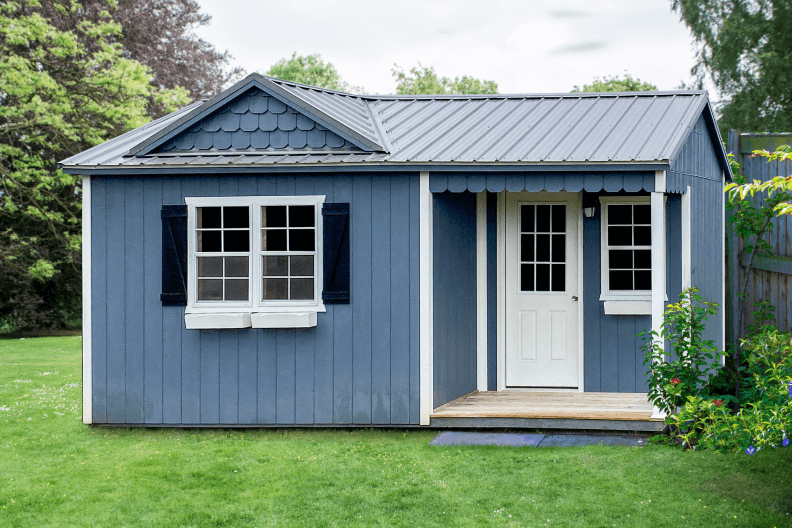 Gable Cabin
The Gable Cabin, aka, the Man Cave, She-Shed, Hunting Cabin, or Fisherman's Nook. So many possibilities all in this sweet little spot you can call your very own! 
Spend time on hobbies, hang out with friends, or just take time to relax away from the noise and bustle of life.
So grab a book, kick up your feet, and enjoy the sunset in the beautiful Gable Cabin!
The Apex Advantage
Our goal is to provide a structure that exceeds your expectations!
We are so sure that we are doing our best to bring you a better structure that we want you to be able to see the superior construction details!
Testimonials
Recent testimonials from satisfied customers.
Average Rating

Joy Schilmiller
Tiny House
This place built my tiny house and my garage. They did an amazing job. Its a tiny house with all the greatest extras inside.

KerryAnn Wheatley
Tiny House
We went in about 3 weeks ago and David was AWESOME. We chatted for a while and I found the shed I wanted.

Neen Wilder
Tiny House
Their products are built to a higher standard without ANY doubt. Take the time to go look at their buildings and talk to David.
See all customer testimonials.